"Simply outstanding - this is the second time we have sold property through Carol, Mike and the team. They have simplified the process of selling a home, making it a smooth and enjoyable process. An exceptional team, Team Lewis are professional, organised, and communicate clearly. The marketing materials, photos and video, were high quality. We highly recommend Team Lewis for selling your home. They will ensure you get the best price for your property!"
Tessa and Marcus
"Excellent selling agents - we chose to use Carol Lewis from five different agents that friends had suggested. Carol and her team were excellent and we could not fault their performance. At all times they kept us informed. We would have no hesitation in recommending Team Lewis to other buyers and sellers".
David and Sue
"Excellent service. Listened to what we wanted and delivered. Very passionate and energetic could not fault. Highly recommend".
Sarah and Brett
"Outstanding professional honest and reliable. Great to deal with and will recommend to others."
Jojo's Vegan Delights
"If you want an agent who is honest, open and can successfully negotiate any sale, then Carol and Team Lewis are the agents for you. We couldn't have been happier or more impressed with the service we received from Carol and her team when selling our houses. I know the outcomes wouldn't have been as successful without Carol on board. She goes the extra mile and remains professional and positive at all times. Carol will remain our agent for many years and why would we choose any other agent, when you already know the best".
Mike O'Byrne and Trustees of The Sterling Trust
---
CALL TEAM LEWIS ON 0800 627 866 FOR YOUR FREE HEART-TO-HEART PROPERTY CONSULTATION
TEAM LEWIS INNOVATION are:
Carol Lewis, Mike Lewis, Deb Lewis, and with Colin Claxton Licensed Agent REAA 2008 and Compliance Officer.
Phone 027 444 4845 or email us at office@teamlewis.co.nz for an appointment for your FREE heart-to-heart property consultation.
Phone Team Lewis on 027 444 4845 for all buying and selling of real estate
Bulls, Feilding, Marton, Sanson, Palmerston North, Rongotea, Halcombe... and surrounding areas....
Selling your home with Team Lewis Innovation Real Estate Ltd Licensed REAA 2008 - "real estate is our passion!
We are a dynamic real estate team who currently live in the Manawatu and Rangitikei regions.
Team Lewis strives to deliver efficient and professional real estate service to all of our clients and customers.
When selecting a real estate agent, we believe it is very important to list your property with a dedicated team with proven track record,
who have local indepth knowledge about the community they live in, and who are highly trained and experienced.
MAKE THE RIGHT CHOICE. Choose experience, choose results, choose Carol Lewis and Team Lewis Innovation to get your property SOLD.
Phone us on 0800 627 866 or email us at office@teamlewis.co.nz for your FREE heart-to-heart property consultation.
Carol Lewis Licensed Salesperson REAA 2008
Carol is in her 19th year of real estate and she has helped over 3000 clients and customers successfully buy and sell property.
She is an award-winning agent, having strong ties to her local community supporting many community organisations, events, and businesses. Carol is a powerful marketer and energetic networker.
Carol's strength is "thinking outside the square" to get you SOLD. Make the right choice, choose experience, choose results, choose Carol Lewis on 0800 OHAKEA or 0800 MARTON
Deb Lewis, Assistant to Team Lewis
Attention to detail and her passion to assist Team Lewis are attributes that Deb is particularly proud of.
She is the "glue" that holds the Team together and she continues to enjoy her administrative tasks behind the scenes to further enhance Team Lewis's business.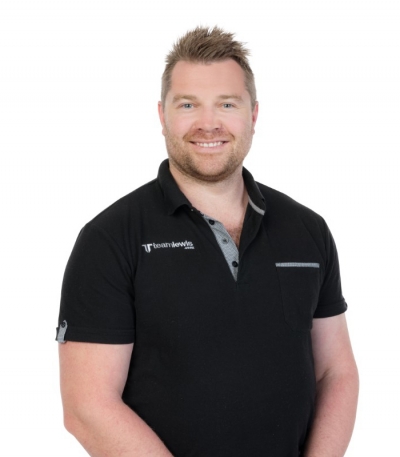 Mike Lewis Licensed Salesperson REAA 2008
In April 2016, Mike Lewis was awarded his National Certificate in Real Estate (Salesperson) Level 4. Mike is licensed under the Real Estate Agents Act 2008.
On behalf of our clients, Mike is an excellent negotiator, and he really enjoys working on the math.
His pleasant manner and his excellent communication skills ensure our clients and customers enjoy the connection with Mike.
He is a member and active player of the Feilding Football Club.
Colin Claxton Licensed Agent REAA 2008 and Compliance Officer
Top real estate agent, respected auctioneer, award-winning, international Masters cyclist…the list goes on for this accomplished businessman and athlete. As an accomplished Masters road and track cyclist, Colin has won numerous national titles. However, his most notable international achievements have been on the track where he has won five UCI World Masters Track titles in three different disciplines. He currently holds the World Record for the Individual Pursuit in his age group. He also represented New Zealand at World Masters Games in 2009 and 2017, winning four gold and two silver medals. These achievements are testament to Colin's strength of character and sheer determination to get the best outcome out of everything he does in life.
His real estate career has also seen him achieve many milestones including owning his own company and being a successful auctioneer. He has personally conducted over 1000 auctions and has often been called upon by other companies to assist in their programmes.
Colin probably regards his greatest achievements however, as being married to Denise for 50 years,helping to raise four outstanding children, and "Poppa" to currently 14 grandchildren. That, he says, "is my greatest legacy!".