"I just wanted to say a huge thank you ...ending a relationship and taking our home to the market has been incredibly stressful but you and Mike have been amazing....your confidence, support and positivity for the end result really is outstanding .
You really are the A Team! Thank you both, and your team so much".
Brenda
"A fantastic and super quick result with the sale of our home by Team Lewis! We highly recommend this amazing, experienced team of marketing professionals and consider them to be astute industry leaders. You truly have a whole team supporting you. Special and heartfelt thanks to Carol for negotiating such a great outcome, that has enabled us to move forward with our exciting future plans. We were very impressed with the regular updates, your upbeat personality, honesty, consideration of client privacy and your generous community spirit. Thank you for sharing our journey Team Lewis and keep up the fantastic work!"
Delphine & Kevin
"When we first brought our home in 2006, she was a sad little house that needed a little rejuvenation. Everything about her screamed out that she needed some TLC. Over the years, we changed things here and there. Finally in 2021 are giving her a total new look inside and out, we decided to sell our home. We were hesitant to use a real-estate agency as our home meant a lot to us, our blood, sweat and tears went into making her what she is today. We didn't just want to hand her over to anyone. When meeting Heidi and Carol within our home, we instantly knew that they were there to make sure our wants and needs were met in regards to how we wanted to sell our home. They worked around our children, our own working hours, and simply were amazing to just deal with. They are a team that focus on the people, not simply there to sell houses. As a client, you feel totally at ease and confident that they are doing it all for your best interest. If you ever decide to sell your home in the future, we totally and 100% give high recommendations to Team Lewis- Innovation".
Alicia and Jarod
"I just wanted to take the opportunity to say thank you again. I really appreciate how you have gone above and beyond for me to help me get my first home. Thank you for making the process so simple for me. You are an incredible team and if I sell the property, I will contact you in the future."
Jess Scott
"If you want an agent who is honest, open and can successfully negotiate any sale, then Carol and Team Lewis are the agents for you. We couldn't have been happier or more impressed with the service we received from Carol and her team when selling our houses. I know the outcomes wouldn't have been as successful without Carol on board. She goes the extra mile and remains professional and positive at all times. Carol will remain our agent for many years and why would we choose any other agent, when you already know the best?"
Mike O'Byrne and Trustees of The Sterling Trust
---
CALL TEAM LEWIS ON 0800 627 866 FOR YOUR FREE HEART-TO-HEART PROPERTY CONSULTATION
TEAM LEWIS INNOVATION are:
Carol Lewis, Mike Lewis, Deb Lewis, Hayley McNaught, and Heidi Macaulay with Colin Claxton Licensed Agent REAA 2008 and Compliance Officer.
Phone 027 444 4845 or email us at office@teamlewis.co.nz for an appointment for your FREE heart-to-heart property consultation.
Phone Team Lewis on 027 444 4845 for all buying and selling of real estate
Bulls, Feilding, Marton, Sanson, Palmerston North, Rongotea, Halcombe... and surrounding areas....
Selling your home with Team Lewis Innovation Real Estate Ltd Licensed REAA 2008 - "real estate is our passion!
We are a dynamic real estate team who currently live in the Manawatu and Rangitikei regions.
Team Lewis strives to deliver efficient and professional real estate service to all of our clients and customers.
When selecting a real estate agent, we believe it is very important to list your property with a dedicated team with proven track record,
who have local indepth knowledge about the community they live in, and who are highly trained and experienced.
MAKE THE RIGHT CHOICE. Choose experience, choose results, choose Carol Lewis and Team Lewis Innovation to get your property SOLD.
Phone us on 0800 627 866 or email us at office@teamlewis.co.nz for your FREE heart-to-heart property consultation.
Carol Lewis Licensed Salesperson REAA 2008
Carol is in her 17th year of real estate and she has helped over 3000 clients and customers successfully buy and sell property.
She is an award-winning agent, having strong ties to her local community supporting many community organisations, events, and businesses. Carol is a powerful marketer and energetic networker.
Carol's strength is "thinking outside the square" to get you SOLD. Make the right choice, choose experience, choose results, choose Carol Lewis on 0800 OHAKEA or 0800 MARTON
Deb Lewis, Assistant to Team Lewis
Attention to detail and her passion to assist Team Lewis are attributes that Deb is particularly proud of.
She is the "glue" that holds the Team together and she continues to enjoy her administrative tasks behind the scenes to further enhance Team Lewis's business.
Mike Lewis Licensed Salesperson REAA 2008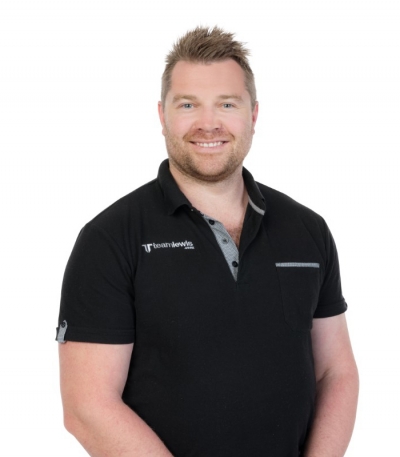 Mike has a Degree in Sport and Exercise and was a personal trainer at a local Feilding gym. He also worked for IRD as a tax officer.
On behalf of our clients, Mike is an excellent negotiator, and he really enjoys working on the math.
His pleasant manner and his excellent communication skills ensure our clients and customers enjoy the connection with Mike.
Hayley McNaught Licensed Salesperson REAA 2008
Hayley joined Team Lewis in October 2019 to assist the team with all real estate needs.
She is a very caring person who enjoys helping others and who will always go "the extra mile" to ensure you have a pleasurable experience with Team Lewis.
Heidi Macaulay Licensed Salesperson REAA 2008
I am a mother of 5 children and 1 man-child who all support my real estate career and make it possible for me to be there for you to sell your property. Bubbly, friendly and trustworthy, I genuinely care about people - and with more than 77 years combined real estate experience in Team Lewis supporting me to support you, you can rely on me to get the job done with a high level of service and communication.
I bring a range of skills like no other, and have a degree in business management majoring in project management. These combined, allow me to easily adapt to any situation.
I thrive off being around people and helping others - and I would love the opportunity to help you achieve your real estate dreams.
Call me for a no obligation chat today.